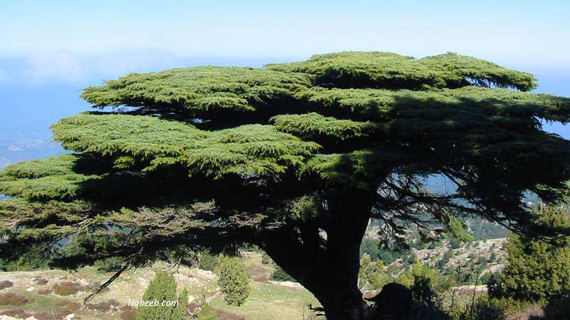 Be Salt. Be Cedar in 2013. Flavour & Fragrance your world

For the first time in a long time, I had a good dream. For almost a year, its either I don't dream or I don't like the dreams that I dream. Or I don't understand it. This time, I not only understood it, I liked it and I thank God for it. God is truly an awesome wonder and if only we would pay attention, he is ever willing to communicate with us. Even when we are sleeping. My dream is for my information only so won't be sharing that. However, there is something that is personal to me that I believe I can, I must share with you. It is really up to you what you do with the information. But I pray, that like me, you will act on it in 2013.
You know I am Salt. It is not just a name God gave me last year. It is what God has called me to be. Salt is who I am. Salt is what I want to be. If this world were a bowl of pepper soup, bland and tasteless, I want to flavour it. If you called me up on the phone feeling blah, I want you to hear the smile in my voice and feel the love in my heart so clearly that your blah gives way to 'booyah!' If you visted my blog feeling dull and ordinary, I want my blogs to ginger your swagga a little, to spice you up and get you excited about the wonder you are and the future you have. In Christ. In 2013, more than anything, I want to be what God has called me to be - Salt, flowing freely in love. Not clumped up by regret, sadness, bitterness, anger or any other negative that will only end up diminishing the intensity of my divine flavour.
On top of this, this year, through another medium, God has also explained to me that I not just Salt, He has also called me to be Cedar. I have always read about us being the Cedars of Lebanon in the Bible and I always just had this mental picture of some awesome looking trees standing majestically in the forest. I was not wrong but I was not totally right either. Not only are Cedars beautiful to behold, they bless the atmosphere with a wonderful fragrance. They perfume the air. In short, Cedars smell good! God has sent me out into 2013 to perfume the atmosphere around me. God wants me, He wants you to smell good in a world gone rotten. And you know this has nothing to do with your Tresor or Givenchy or Angel or Paco Rabanne or Daisy perfumes/colognes right? Yes, it is good to smell good physically, but God wants us to smell good spiritually too. Smell good on the outside but smell even better from the inside.
And for me, the best part is knowing that God is really not asking me to climb Kilimanjaro to do this. I have this quiet confidence that, in God's road map for me, 'my world' is right here where I am. It is my nuclear & immediate family, it is the lady I meet at the salon, it is the cleaner at work, it is the gentleman standing behind me in the queue at the bank, it is my colleagues at work, it is you reading my blog right now. You are 'my world' and all God is asking me to be to you in 2013 is Salt and Cedar. True, he might have some bigger, more grandiose plans for you and that is great and be sure you seek his first so that he guides you on that path. As for me, as far as I see it for this year, God has called me to do just two little big things for him.
He just wants me to Flavour and Fragrance my world.
And, as the Lord lives on the inside of me, I shall.
How about you? How will you be Salt & Cedar in 2013?
As you think on it, I would like to, once again wish you a truly fulfilling & God-ordained 2013! May God bless you in all the ways that matter the most to you in Jesus name. Amen!